Visit a Chiropractor for Auto Injury Treatment
Visit a Chiropractor for Auto Injury Treatment
Written By Gulf Coast Injury Center on November 30, 2021
---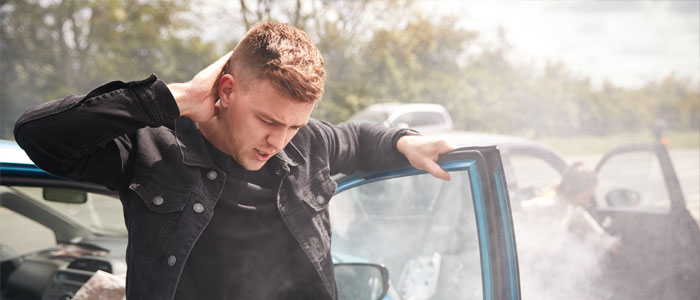 A car accident can have devastating effects on the body, especially the neck and spine. Sometimes, those effects are obvious because they are accompanied by pain and physical signs. Other times, the effects of a car accident sneak under the radar until some time in the future, when they become much harder to deal with – and much more painful and debilitating.
After your car accident, it's important to seek care from an experienced chiropractor, whether you feel just fine or you're in excruciating pain. This way, you can get expert auto injury treatment for any damage caused to your back and spine. If you are in the Tampa area, visit one of Gulf Coast Injury Center's five locations for auto injury treatment.
Why Should I See a Chiropractor for Auto Injury Treatment?
A chiropractor is a health care professional who specializes in caring for the musculoskeletal and nervous systems. Chiropractors specialize in the neck and back and are practiced in identifying and treating related issues.
Because the neck, back, and spine are among the most likely areas of the body to be damaged after an auto injury, visiting a chiropractor for auto injury treatment should be at the top of your list. Gulf Coast Injury Center has five locations in the Tampa area that serve victims of car accidents through providing gentle chiropractic care.
How Does Chiropractic Treat Auto Injuries?
Chiropractors have a number of techniques at their disposal to treat back and neck issues resulting from car accidents. These techniques are non-invasive and do not involve surgery or medication. Instead, they promote your body's natural ability to heal itself. You might need to undergo spinal realignment or adjustment.
Your chiropractor might also recommend deep-tissue massage therapy or spinal decompression, as well as heat and cold therapy to alleviate pain. At Gulf Coast Injury Center, the first step in your auto injury treatment will be discovering and diagnosing your injuries so we can devise an appropriate plan that provides long-term solutions.
Contact Us for Auto Injury Treatment
Visiting a chiropractor is your first step in figuring out what's next for you after your auto accident. You might realize that you do not need to undergo invasive surgery or experience the side effects of certain medications. Health and relief can come through natural chiropractic care! Contact Gulf Coast Injury Center in the Tampa area today.

Posted In: Chiropractic Auto Injury Whiplash Spinal Decompression Massage Therapy