Time Is of the Essence for Auto Accident Victims; Go See a Chiropractor ASAP
Time Is of the Essence for Auto Accident Victims; Go See a Chiropractor ASAP
Written By Gulf Coast Injury Center on June 28, 2021
---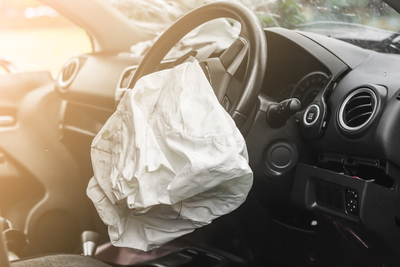 Big or small, go get yourself checked out since many injuries can start hurting hours or days later, making time of the essence to get evaluated. The longer you wait, the greater the risk of a minor injury turning into larger problems down the road.
Auto Accident Injuries Aren't Always Obvious
Pain or no pain, get checked out. It can take up to months for injuries to manifest. We can give you red flags to look for. On top of that, our documentation is critical should you need to take legal action.
Two injuries that have a habit of setting in within a few days of an auto accident are whiplash and concussion. It's important to understand that a minor whiplash can pinch a nerve or lead to a shoulder injury. And as far as concussions go, minor concussions are enough to lead to long-term health problems, including vertigo, chronic headaches and memory loss.
Besides documentation, chiropractors have the added benefit of caring for you without having to resort to prescription drugs or surgery. Instead of masking the symptoms, we get to the cause. We will perform a thorough physical exam to make sure we don't miss anything. And should it be necessary, we have x-ray imaging services in our clinics, allowing you to undergo a full evaluation all in one spot.
A car accident throws your body out of whack; you most likely need an adjustment to restore physiological balance so something like a little limp doesn't turn into a hip or knee replacement.
Get Expert Auto Injury Care in Tampa
Gulf Coast Injury Center has 5 locations in the Tampa area. We are Tampa's premier chiropractic and medical treatment center for spine pain associated with a car accident.
Have questions or need to get yourself checked out? Call us at one of our five convenient locations or go online and fill out a contact form. Se habla español.
Brandon/Riverview: (813) 626-2311
North Tampa: (813) 253-3111
South Tampa: (813) 258-6051
Trinity: (727) 937-9726
Palm Harbor: (727) 500-1648

Posted In: Chiropractic Auto Injury