The Benefits of Massage Therapy Combined with Chiropractic Care
The Benefits of Massage Therapy Combined with Chiropractic Care
Written By Gulf Coast Injury Center on February 26, 2020
---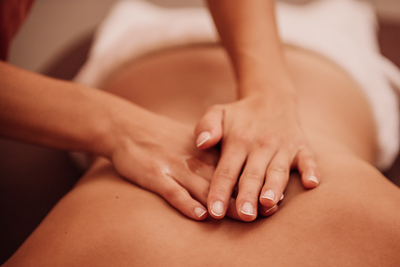 The public perception of chiropractic care is that it involves manual manipulation of the back to help relieve pain. While that is partially true, it is essential to point out that it can also include the use of massage therapy to manipulate the muscles of the body as well. When combining massage with chiropractic care, patients receive a more in-depth treatment option to help with not only pain relief, but to help improve their overall well-being.
The Benefits of Massage Therapy
While the art of massage is often seen as a luxurious relaxation technique, it is often used in the medical field to help promote healing in those suffering from a variety of different conditions. Massage therapy is known to help with managing stress and promoting relaxation. However, studies have shown that it may also help treat:
Headaches
Soft tissue injuries
Sports injuries
Fibromyalgia
It's also worth mentioning that massage therapy can help with:
How Chiropractic Care and Massage Therapy Work Together
Chiropractic care treats a variety of conditions with the use of musculoskeletal adjustments. Typical treatments will utilize manual manipulation and skeletal adjustments to help realign the body back to its natural positioning.
In order to get the skeletal structure to move correctly, massage therapy may be utilized to help stretch and relax the surrounding muscles, allowing the body to relax enough for your chiropractor to get it appropriately realigned.
Combining massage with chiropractic care can help treat a wide range of musculoskeletal pain in not only the muscles and bones of the body but the nerves, tendons, and ligaments as well.
Combine Massage with Chiropractic Care at Gulf Coast Injury Center
If you've been experiencing chronic pain or muscle tightness, then you may want to consider massage therapy and chiropractic care as a way to not only reduce your pain but treat the pain at its source.
If you're curious about combining massage therapy with your chiropractic care, then schedule a consultation today, or call one of our local offices and get all your questions answered.

Posted In: Chiropractic Massage Therapy