Non-Surgical Spinal Decompression Proven Effective for Treating Herniated Discs
Non-Surgical Spinal Decompression Proven Effective for Treating Herniated Discs
Written By Gulf Coast Injury Center on July 28, 2021
---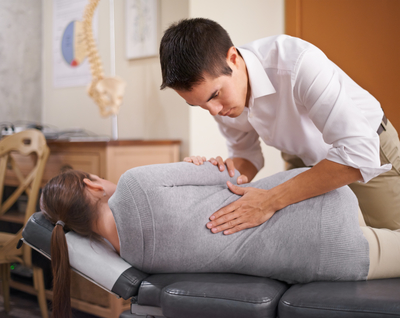 There are non-surgical methods of achieving back pain relief, including if your condition stems from a herniated disc. One of the best methods is non-surgical spinal decompression, which has been proven time and again to help spines heal themselves and give people their lives back.


We at Gulf Coast Injury Center in Tampa want to show you the power of implementing research-backed spinal decompression methods to safely and effectively treat herniated discs. In just 30-45 minutes, we can start helping your body eliminate pain without drugs.
Clinical Trials Show the Body Reacts Well to Non-Surgical Spinal Decompression
Statistics show that the most common cause for disc herniation is aging, especially after age 35. Non-surgical spinal decompression (NSSD) is a great way to protect your spine from them.
This 2015 study evaluated how well NSSD alleviated pain and symptoms in patients with a herniated disc. Results showed this therapy successfully provided pain relief, reduced disability, and increased the ability to raise a straight leg.
This 2017 study evaluated NSSD and its efficacy on patients who'd failed to find relief via other medical means. Results were once again quite satisfactory with providing pain relief, and within approximately 15 sessions.
And this small 2017 study further backed NSSD's ability to provide pain relief and improve disability.
These results are made possible by how NSSD utilizes a computer-controlled table to carefully and precisely stretch your spine. That extra space allows for more blood flow, which is critical to healing and allowing both herniated and bulging discs to retract back into proper position.
Get Non-Surgical Spinal Decompression in Tampa
Gulf Coast Injury Center has 5 locations in the Tampa area. We are Tampa's premier chiropractic and medical treatment center for spine pain associated with a car accident.
Have questions or need to get yourself checked out? Call us at one of our five convenient locations or go online and fill out a contact form. Se habla español.
Brandon/Riverview: (813) 626-2311
North Tampa: (813) 253-3111
South Tampa: (813) 258-6051
Trinity: (727) 937-9726
Palm Harbor: (727) 500-1648

Posted In: Back Pain Chiropractic Spinal Decompression