How to Treat Low Back Pain with Chiropractic
How to Treat Low Back Pain with Chiropractic
Written By Gulf Coast Injury Center on June 29, 2020
---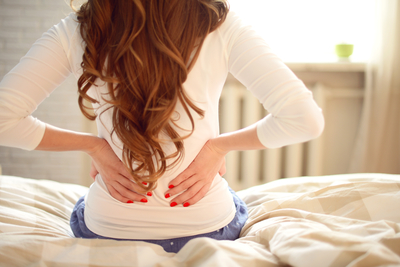 If you are currently experiencing low back pain, you're not alone. Low back pain a leading cause of disability and 31 million Americans will experience it at some point in their lives. However, chiropractic offers an alternative low back pain treatment to help you find relief.
35% of chiropractic visits are people seeking low back pain relief from accidents, injuries, muscle strains, and more. Chiropractic offers you non-invasive and natural treatments to help you achieve long-term wellness.
Chiropractic Low Back Pain Treatment Options
Chiropractic treatment focuses on the proper alignment of the musculoskeletal structure to help the body self-heal without pharmaceuticals or surgery. Typically, chiropractors focus on spinal manipulations, massage, and other low back pain treatments.
Spinal Manipulation
Spinal manipulation focuses on identifying subluxations and applying force to ease your pain and increase overall mobility. Subluxations occur in your spine when a vertebra isn't positioned correctly and impacts signals sent from your brain to other parts of your body. Spinal manipulation relieves pressure on joints, reduces inflammation, and improves nerve function.
Massage
Chiropractors typically use massage therapy after spinal manipulation to release adhesions and help stimulate your neurological cycle to relieve pain. Massage therapy focuses on healing your limbic system, nervous systems, and soft tissues.
How to Prevent Low Back Pain
When you work with a chiropractor at Gulf Coast Injury Center, they will perform a medical history and physical examination to understand the root cause of your pain. You will receive a custom low back pain treatment plan that focuses on long-term health, not just masking your symptoms.
To prevent low back pain and achieve a healthier lifestyle, consider the following tips:
Maintain proper posture with ergonomics
Uphold a healthy diet and exercise
Warm-up and stretch before physical exercises
Sleep on a firm mattress
Avoid prolonged inactivity
Low Back Pain Treatment Options in Florida
If you're experiencing chronic or acute pain, it's time to discover an alternative low back pain treatment. Whether you're in Tampa, Trinity, or Brandon, Gulf Coast Injury will work to understand your current lifestyle and history to help you heal and find optimal wellness.
Say goodbye to low back pain and schedule an appointment with Gulf Coast Injury today.

Posted In: Back Pain Chiropractic Natural Pain Relief Spinal Decompression Low Back Pain