Five Key Signs You Have Whiplash After an Accident
Five Key Signs You Have Whiplash After an Accident
Written By Gulf Coast Injury Center on December 30, 2021
---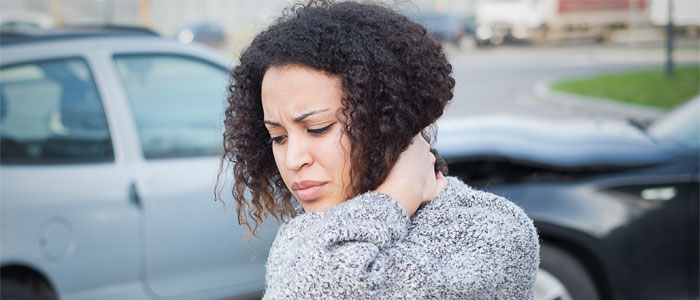 Whiplash is one of the most common injuries from an auto accident. While it can range from mild to severe, it is important to seek treatment for whiplash early on. Failure to do so could lead to chronic pain and difficulty moving your neck. Gulf Coast Injury Center treats whiplash in multiple Florida cities, including Tampa, Trinity and Brandon, North Tampa and Palm Harbor. Our chiropractors share the five most common signs of whiplash and how chiropractic care can help.
5 Signs You Have Whiplash
If you are experiencing the following symptoms after a car accident, we encourage you to call us at Gulf Coast Injury Center.
Neck Pain:

The most tell-tale sign of whiplash is pain in the neck. Many patients also experience neck stiffness, and may not be able to rotate their head as far as they used to. This stiffness may last anywhere from days to months, which is why treatment is so important.

Back Pain:

Since whiplash affects the spine, it is not uncommon for patients to experience back pain. Pressure on nerves or muscle damage can cause pain in your mid or lower back. Our team performs

adjustments

and

massage therapy

for patients with back pain.

Numbness in the Hand or Arm:

It is very common for whiplash to affect your nervous system, which may cause numbness in your extremities. If you feel numbness in your hand or arm after an accident, it is possible you are suffering from whiplash.

Frequent Headaches:

New or worsening headaches after a car crash are a common sign of whiplash. Stress on the spine and muscles in your neck can make you especially prone to headaches.

Dizziness:

Many whiplash patients experience general confusion or dizziness. If you feel disoriented after a car accident, you should seek care immediately. You may have whiplash, but dizziness could also be a sign of a concussion.
Whiplash Treatment in Tampa, Trinity and Brandon
Gulf Coast Injury Center is dedicated to helping you get back on your feet after a car accident. Our offices help patients like you receive quality rehab, chiropractic care, and massage therapy to treat your whiplash. We work with other medical professionals to ensure you are receiving the best care possible.
Call Gulf Coast Injury Center at (813) 258-6051 and see why we are Florida's choice for whiplash treatment. We have clinics in Palm Harbor, North Tampa, Trinity, Brandon and Tampa.

Posted In: Neck Pain Back Pain Chiropractic Auto Injury Whiplash