Chiropractic Care for Low Back Pain Treatment
Chiropractic Care for Low Back Pain Treatment
Written By Gulf Coast Injury Center on January 30, 2022
---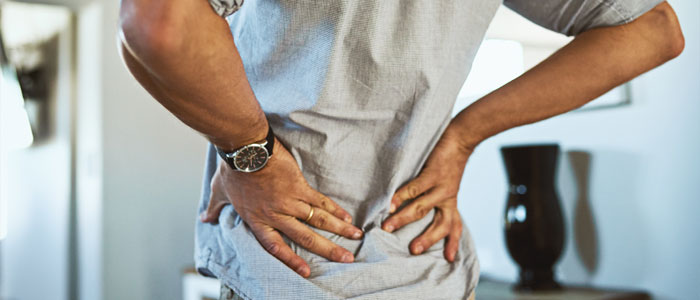 Back pain is one of the most common reasons for individuals to see a chiropractor. Whether your issue is posture-related or the result of an auto accident, it can be difficult living with pain day in and day out. Chiropractic care is an effective and affordable way to put an end to low back pain. Gulf Coast Injury Center in Tampa, North Tampa, Trinity, Palm Harbor and Brandon helps Florida patients get back to doing the things they love.
Chiropractic Care Is Natural and Non-Addictive
We rely on natural ways to treat ailments like low back pain. Instead of using painkillers and surgery to treat your issues, we use adjustments and spinal manipulations. This allows us to improve your range of motion and combat your pain using the best tool at your disposal—your own body. Chiropractic adjustments have been used for decades to treat issues like low back pain. We can detect the source of your issue and generate a quality treatment plan.
Low Back Pain Treatment at Gulf Coast Injury Center
We help patients in the cities of Tampa, Trinity, and Brandon put an end to their low back pain. Our goal is to provide holistic chiropractic care so you can get back to doing the things you love. Our offices are equipped with modern technology that allows us to diagnose and treat issues better than ever before.
Your first visit to our office will involve an evaluation of your condition. We will assess your pain trigger points and test your range of motion. Additionally, we may ask you questions about your lifestyle to get a better idea of what is causing your low back pain.
Next, we put together a treatment plan that works just for you. We may recommend certain adjustments, stretches, or even massage therapy. While the course of treatment depends on whether your issue is muscular or skeletal, we have the tools to treat your low back pain.
Schedule an Appointment Today
Gulf Coast Injury Center is ready to help you relieve your pain. Issues with the low back can feel debilitating, but you can do something about it! Contact our office online or call us at (813) 258-6051 for affordable and safe low back pain treatment. We have clinics in Palm Harbor, North Tampa, Trinity, Brandon and Tampa.

Posted In: Back Pain Chiropractic Massage Therapy Low Back Pain