Can Chiropractors Treat Headaches?
Can Chiropractors Treat Headaches?
Written By Gulf Coast Injury Center on March 26, 2020
---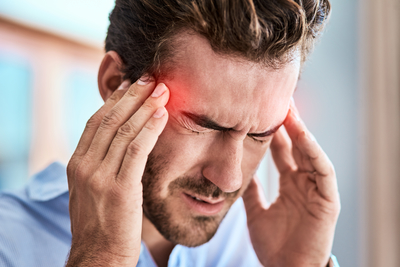 While chiropractic treatments are often believed to be for treating only back pain, it can also be a useful option for those looking for alternative headache treatments.
With nearly nine out of 10 Americans suffering from headaches, it's not surprising that more patients are turning to chiropractic care for alternative treatment methods. While most medical professionals will suggest a mild pain reliever for the common headache, those who suffer from chronic pain are often prescribed prescription-strength NSAIDs or even opioids to help them find some relief.
While suitable for some patients, more individuals are seeking out alternative headache treatment options in order to avoid opioid use. In fact, a recent review of six previously-published studies showed that when given a choice between chiropractic care and opioid use, 11% to 51% of patients chose chiropractic care. This review also showed that of those who decided to see a chiropractor, 64% of them were less likely to use opioids than those who didn't see one for pain management treatments.
Chiropractic Care Is an Effective Headache Treatment Option
Headaches can be triggered by just about anything, including foods, noises, stress, and lack of sleep and exercise. However, many patients who seek out headache treatment from a chiropractor are dealing with chronic pain that is associated with either muscle tension in the neck or misalignment of the head, neck and/or spine.
Depending on the nature of your headache, your chiropractor may suggest a variety of treatment options to help you find long-term relief. These can include:
Spinal manipulation
Joint mobilization
Massage therapy
Physical therapy
Cold Laser Therapy
Since chiropractic care is customized to each patient and their specific needs, your Doctor of Chiropractic will take the time not only to take an extensive health history but discuss your pain at length to create a headache treatment plan that provides real results.
Headache Treatments with Gulf Coast Injury Center
Headache pain may be common, but it should never be written off. If your pain is reoccurring, then you should seek out headache treatment immediately.
If you suffer from chronic pain and need an alternative headache treatment plan, then schedule a consultation today, or call one of our local offices to speak with a member of our team.

Posted In: Chiropractic Headache Treatment