5-Point Posture Check List When Working at Your Computer to Avoid Back & Neck Pain
5-Point Posture Check List When Working at Your Computer to Avoid Back & Neck Pain
Written By Gulf Coast Injury Center on October 11, 2019
---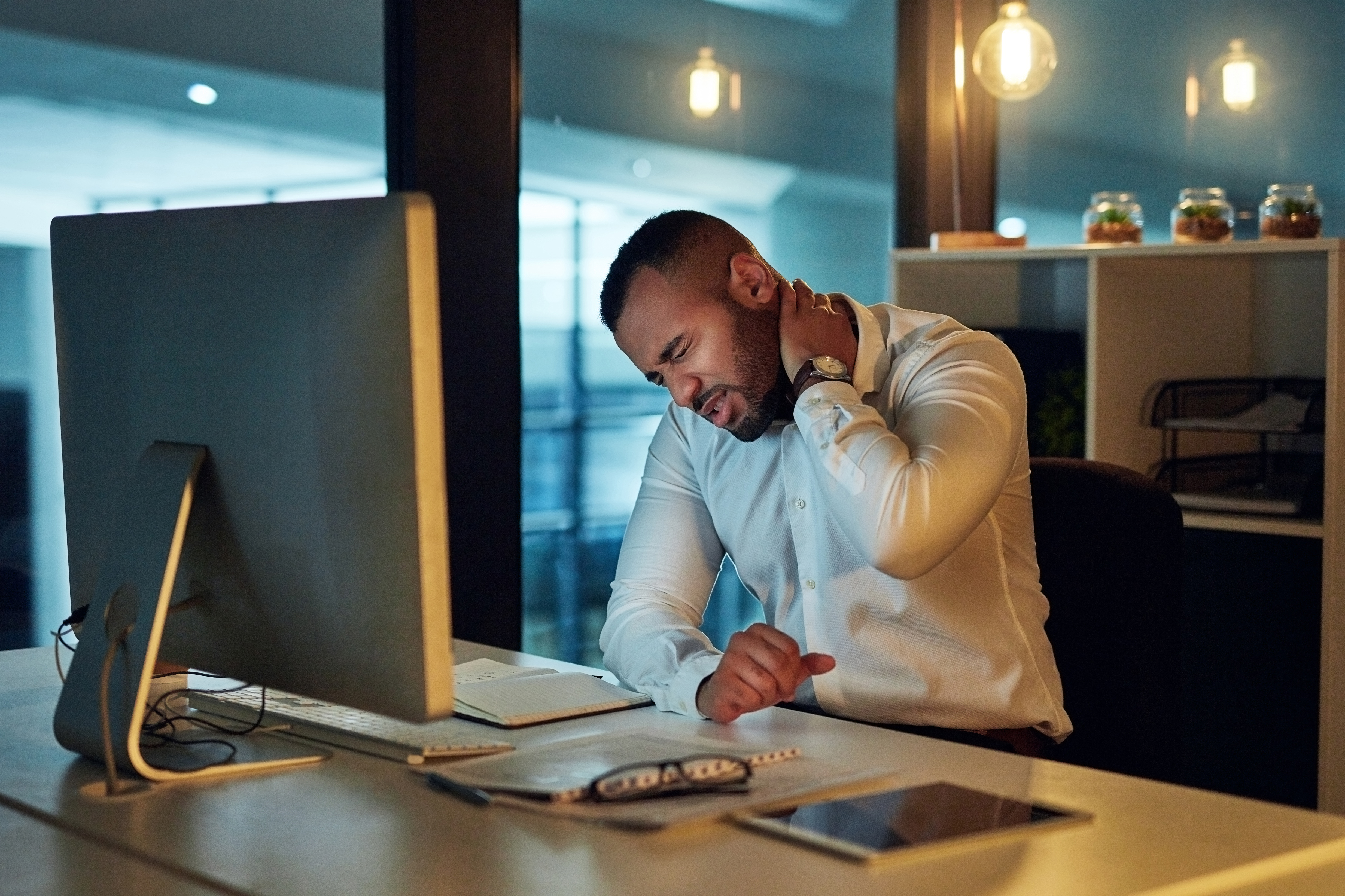 When you sit at a computer all day, it's easy to develop back pain. When you get absorbed in your work, you don't realize that your posture is getting worse throughout the day.
5 Point Checklist
There's a handful of things you can do throughout the day to ease the tension in your back.
1. Proper Sitting Posture
You should have your feet flat on the floor, legs uncrossed, and sitting evenly. Don't lean too much to the left or right. Make sure you are seated against the back of your chair and that your back is against the backrest.
2. Proper Computer Posture
What is the right angle for a computer screen? It's when you don't have to hold your head too high or too low to see. These angles put too much strain on your neck from having to hold your head in that position.
Remember, your head weighs around ten pounds.
3. Ergonomic Tools
Make your office more comfortable by using ergonomic products. You can upgrade your chair, keyboard, and even your mousepad.
4. Relax Your Body
Relaxing your body may be the hardest point on this list. Every hour or so, take stock of your body. Take a deep breath, force your shoulders down, and even stretch if you need to.
5. Take Breaks
Get up and walk around, stretch your muscles, move your body.
If None of That Works, Come to Gulf Coast Injury Center
If doing these five things don't help you, come see us at Gulf Coast Injury Center. We assist people with all kinds of back pain with chiropractic techniques in Tampa, Trinity, and Brandon.
Call us at (813) 258-6051 or use our Make an Appointment page.

Posted In: Neck Pain Back Pain Chiropractic